I was a boy scout as a young boy. Well, I was horrified when I read this article from Steemit. I repost it below.
This is what we are dealing with in the leaders of government today. Listen to Senator Heffernan's speech to the Australia parliament. So many of the ruling elite are compromised by their pedophilia. They are now far more organised that Baden-Powell ever was. They are now organised on an industrial scale.
Yet again I have been poleaxed by a slice of history I had no intention of looking into. I was intending to look through the archives to help with the concluding part of my 'KIDS=PROFIT' series, this one was to be on the subject of Judges in the family courts.
But as always, when typing generalised search queries, you get a lot of unrelated results. I would say 5% of the whole page has what I am looking for and the rest is just there to slow me down. I do however, maintain a peripheral gaze on the chaff around my targets. Many times, I have discovered information so interesting that it literally stops the press. Well fortunately for you and I, this is one of those discoveries and it started with this…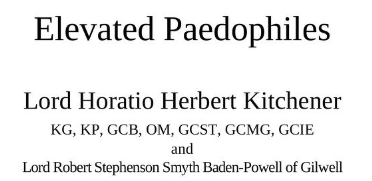 It was the important looking names that led me to believe that there may be a few good quotes inside. At this point I had no idea who these guys were and was still looking for evidence against the courts and judges. A little historical evidence is always good to back up claims of systemic abuse so the archived study looked a promising find, and boy was it! Just not in the way I was expecting. As I read the first few passages, to gain some kind of understanding of who these guys were, I knew I had struck gold…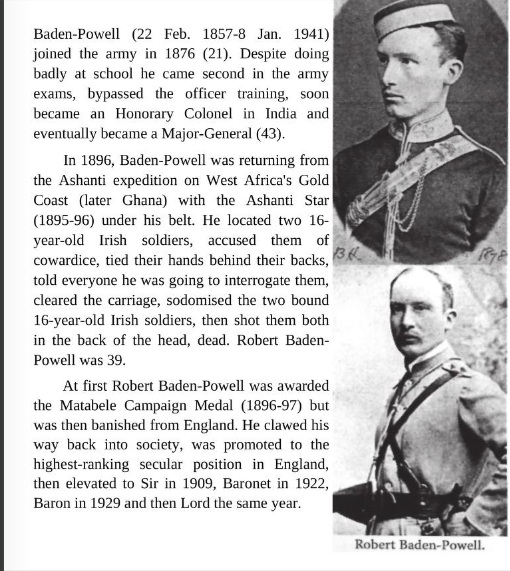 Robert Baden Powel, well, that was an introduction! And who is the handsome fella with you? Please, tell us how you came to be friends?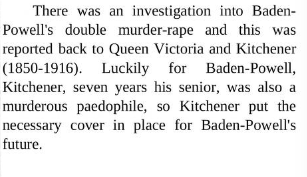 Why is this always the case with these people?! This kind of thing does nothing for the theory of Karma. They always fall on their feet. Most frustrating. Obviously, at this point, I am completely absorbed in the story of this devilish double-act. I have allowed my emotions to be poked and like a sleeping Bear, once I am awoken, I must be fed. Unfortunately, these two could feed me for a century.
As their friendship blossomed, while both serving in Africa, the pair went about passing the time competing against one another. As we should expect from a pair of murderous pedophiles, these weren't your usual competitions…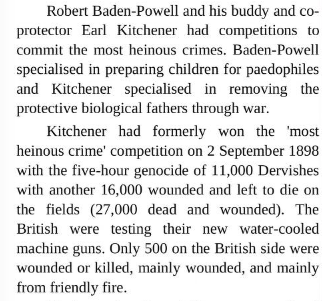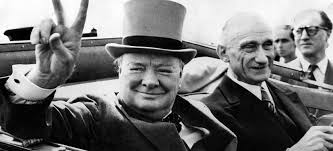 This was the moment when I realised it was going to be another late night…You see the exerts you have read so far, have been cropped and the images around them are not disclosed to you, yet… I admit I do this on purpose to build the tension, but I also like to lead you through this, in the way I discovered it.
As I stated at the beginning and still up to this point, I had no idea who these guys really were. As far as subject matter was concerned, I was in no-mans land. But then, all of a sudden, I had found a path that would lead right to the enemy base camp.
A base camp that had a calling-card..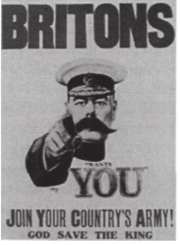 and a youth division…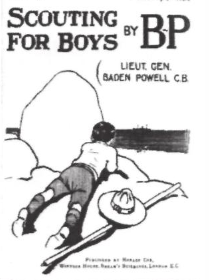 Now the picture at the top, I most certainly do recognise. You would have to be blind to not recognise this infamous piece of propaganda. This is the first time that I had read anything about the model. Maybe they mentioned him at school, but not like this….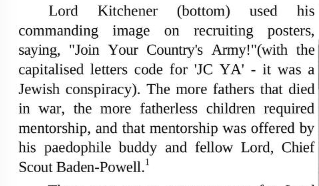 I think I may have remembered that and I certainly wouldn't have forgotten his counter-part. A man who did this…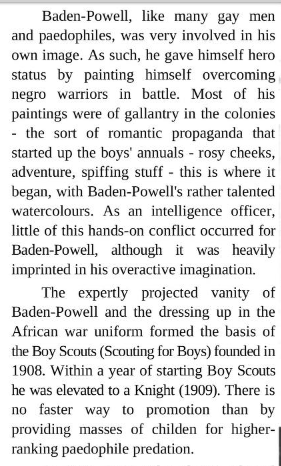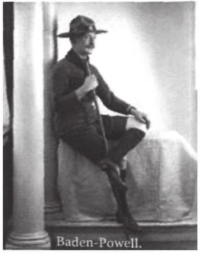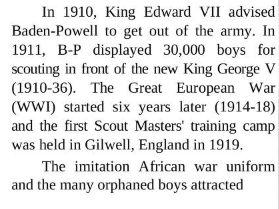 DIB, DIB. DOB, DOB. and don't forget to bring your Woggle….
WTF is wrong with these people?!!! And of coarse it just has to get worse, it always bloody does…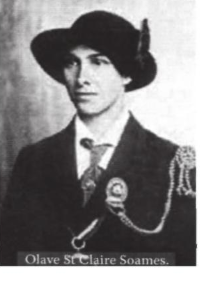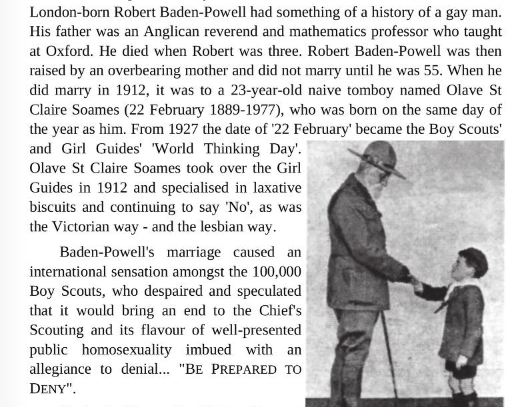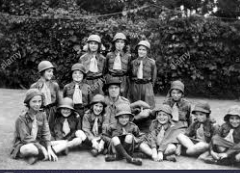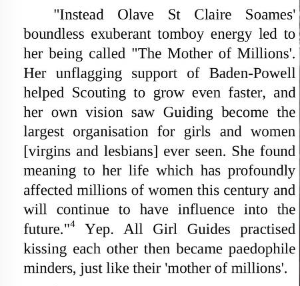 So all in all, a pretty messed up bunch of Brits, wouldn't you say?
I hope I have given you enough to wet your appetite… This archived investigation is huge and I do not intend to do an injustice to it, by butchering all of it's highlights for your convenience. Sorry not sorry. I will however by reading the whole thing myself, so anyone wanting to do the same can gladly get in touch to discuss.
So find your self an hour or two, get yourself a nice drink and join me, in finding out more of this intriguing tale.
A tale that for Lord Kitchener, ended in assassination through a conspiracy involving many nations, including his own. As it says in the report. "Everybody wanted Kitchener dead"….
Here is a short introduction into the period and events surrounding the decision, of the secret services, to assassinate one of their own…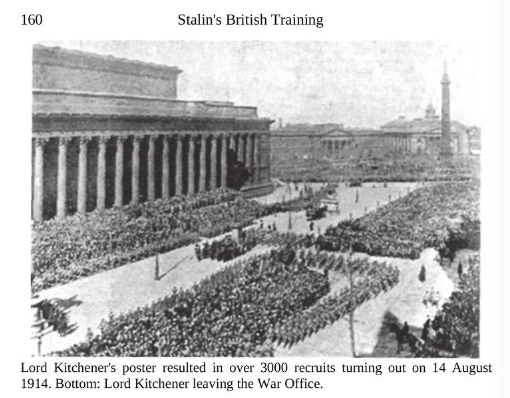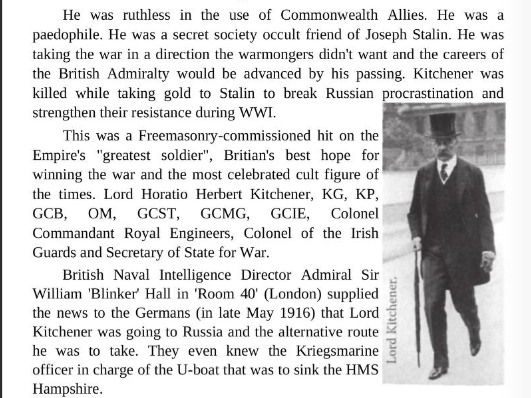 What a shocker eh??!! I hope you have all enjoyed this article. I personally can't wait to read the rest of this report and would love to hear your thoughts on it too. Here is the whole thing, enjoy!!
Comments welcome below.
Join me on Telegram.com: @GideonHartnett https://t.me/gideonhartnett
If you want to be notified by email each time I add a new post click the "Email" button below and add your email address.